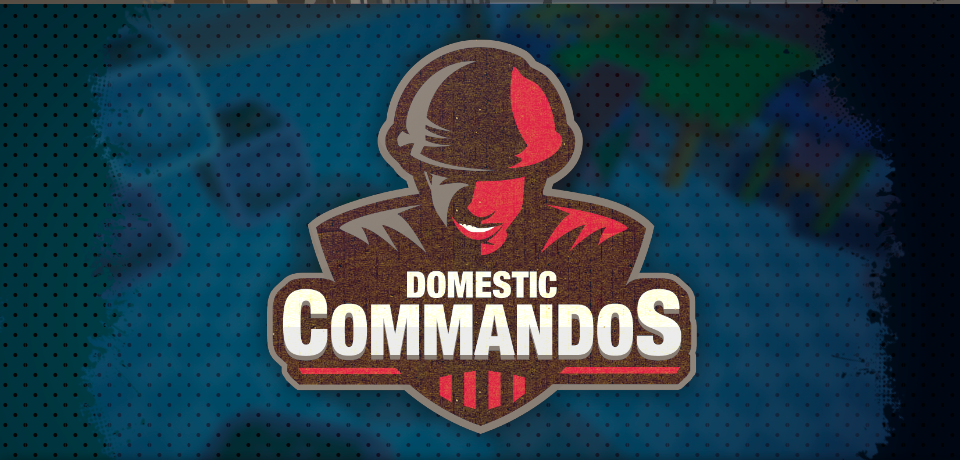 Domestic Commandos
A downloadable game for Windows and macOS
We all know this situation,

you come home after a long day and out of the sudden the red colored toy soldier army attacks you. But gladly we have something against them: the green dudes!
And now its your Job to defend your Base against the reds!
This Game is a outcome of the Global Game Jam 2017 but I invested some more hours afterward into it to make sure everything works out and looks fine.
But speaking about working fine: The Game is sooo not optimized and the Framerate can drop pretty much if you do to much ;)
I have no plans to Update this Game, thats why its free. But with the Battle Settings you can have a good amount of Fun testing different Battle Situations.
The Controls are pretty easy: mouse wheel to zoom, left mouse button to spawn a soldier, right mouse button to rotate around, WASD or arrow keys to move around, -/+ to move the cam up or down - i am sure you will figure the rest out ;)
The Game has no Audio because.. i had no Time? And, I am sorry, but I wont answer any Mails regarding "how to unzip zip files". You can use google for that, thanks!
Have Fun!
---
You are more then welcome to give our Toy Soldiers a small tip for their awesome job. It also helps me to create more Games for you.
or buy Footbrawl Playground, which is also cool
and, thanks to Will Goldstone for the Name suggestion :)
If you wanna know more about me or my stupid little Games, just follow me on Twitter :)
Download
Click download now to get access to the following files:
DomesticCommandos_OSX.zip
79 MB
DomesticCommandos_Win32.zip
68 MB
DomesticCommandos_Win64.zip
69 MB