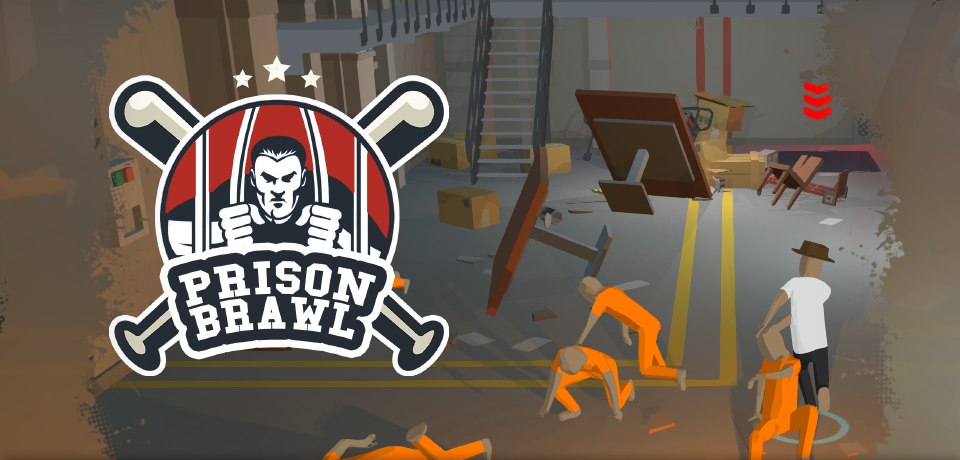 PrisonBrawl
A downloadable game for Windows and macOS
This is Adam!

Adam had his first day as a prison guard and actually was looking forward to his home time. But then these fuckers came around:
Meet Jim, Jack and Johnny. These Three Dudes got caught after they tried to fought the law and the law won. And today they tried it again!
After watching all four seasons of Prison Break they thought they would know how to escape this place but after Jim accidentally set a gas bottle on fire the prison cells got open and a wild riot started.
Luckily Adam has some supper powers left from his previous job in a superhero theme park and can lift up these guys ("E" or right shoulder trigger) to bring them back in their cells. He also stealed this cool move from his buddy Max called Bullettime ("B" or left shoulder button) where he is actually invincible for a little time.
And now its up to you to bring Jack, Jim, Johnny 7 other dudes back into their cells!
Good Luck!
---
You are more then welcome to give Adam small tip for is awesome prison guard job. It also helps me to create more Games for you.
v2:

- Walls are thicker now. should prevent glitching threw walls mostly
- if you still stuck somewhere: press "0" (zero) to reset adams position
- you can now walk on the upper area
- changed "catched" to "caught" ;)
- remapped the keyboard controls to something more finger friendly (WASD and HJKL BNM)
- there was a bug with the grabbing on certain gamepads: fixed!
- grabbing and bullettime now work on both shoulder buttons/triggers
twitter: https://twitter.com/Der_Kevin

Download
Click download now to get access to the following files:
Exclusive content
Support this game at or above a special price point to receive something exclusive.